For those of you who follow me on social media, you may have seen some pictures of the progress of this project so far, but I am excited to share an official behind-the-scenes look at our biggest commercial project to date. I was thrilled when the owner of Family Acupuncture Wellness Clinic, Rebecca Sprintz, D.Ac, CPT (whom I attended elementary school with), asked if I would be interested in helping her expand her Acupuncture clinic. The unit next to hers had recently become available and her current practice was busting at the seams, so breaking down the wall between the two units seemed to make the most sense for growth. Of course, I immediately said yes and got straight to work since she was already renting the space next door and had a contractor ready to go.
The scope of this project was the largest that I have ever undertaken, and I spent several weeks getting quotes from tradespeople, developing a design concept, sourcing materials and creating special custom touches. I also took on the permitting process and worked with another designer to create the building, HVAC and electrical drawings that were required to get the permits approved. This project was also complicated by the fact that Rebecca wanted to continue to operate business in her existing space while we renovated the vacant unit next door. Then, once the vacant unit was completed, she would move her business into that unit while we renovated her current unit and, finally, we would knock down a portion of the wall between the two units to join them together. Are you confused yet? Suffice to say there are a lot of moving parts on this project, and an endless number of details to coordinate.
Just as our building permit was issued (after 4 impatient weeks of waiting), we encountered a major setback and lost our original contractor! Unfortunately, these things happen all the time in this industry, and you have to learn to roll with the punches. Within a week I had engaged another contractor, Hope Construction Ltd., who was able to start immediately and has turned out to be the perfect match for this project. Within the first week they completed demo, framing, electrical rough-ins, drywall, mudding and taping!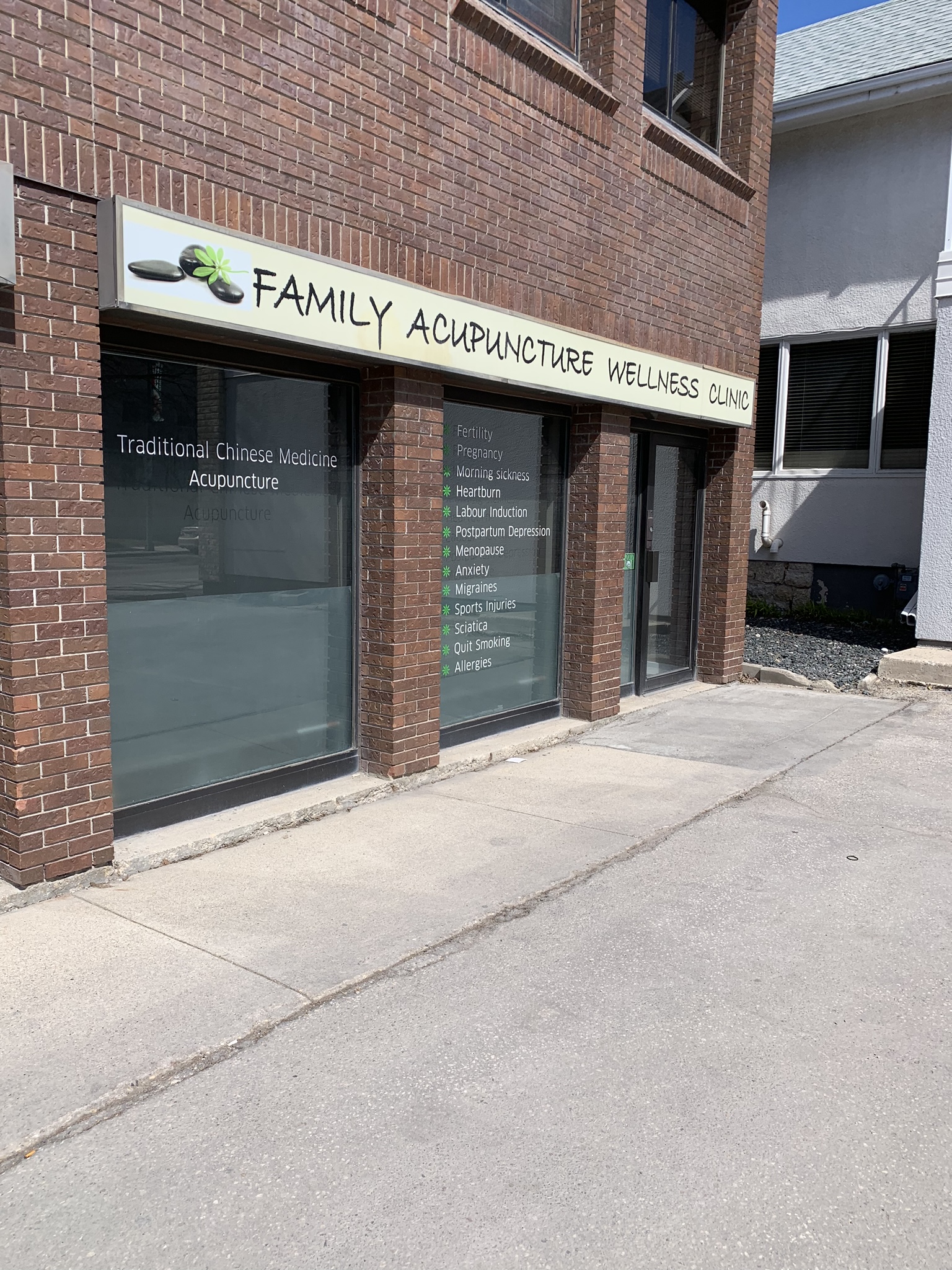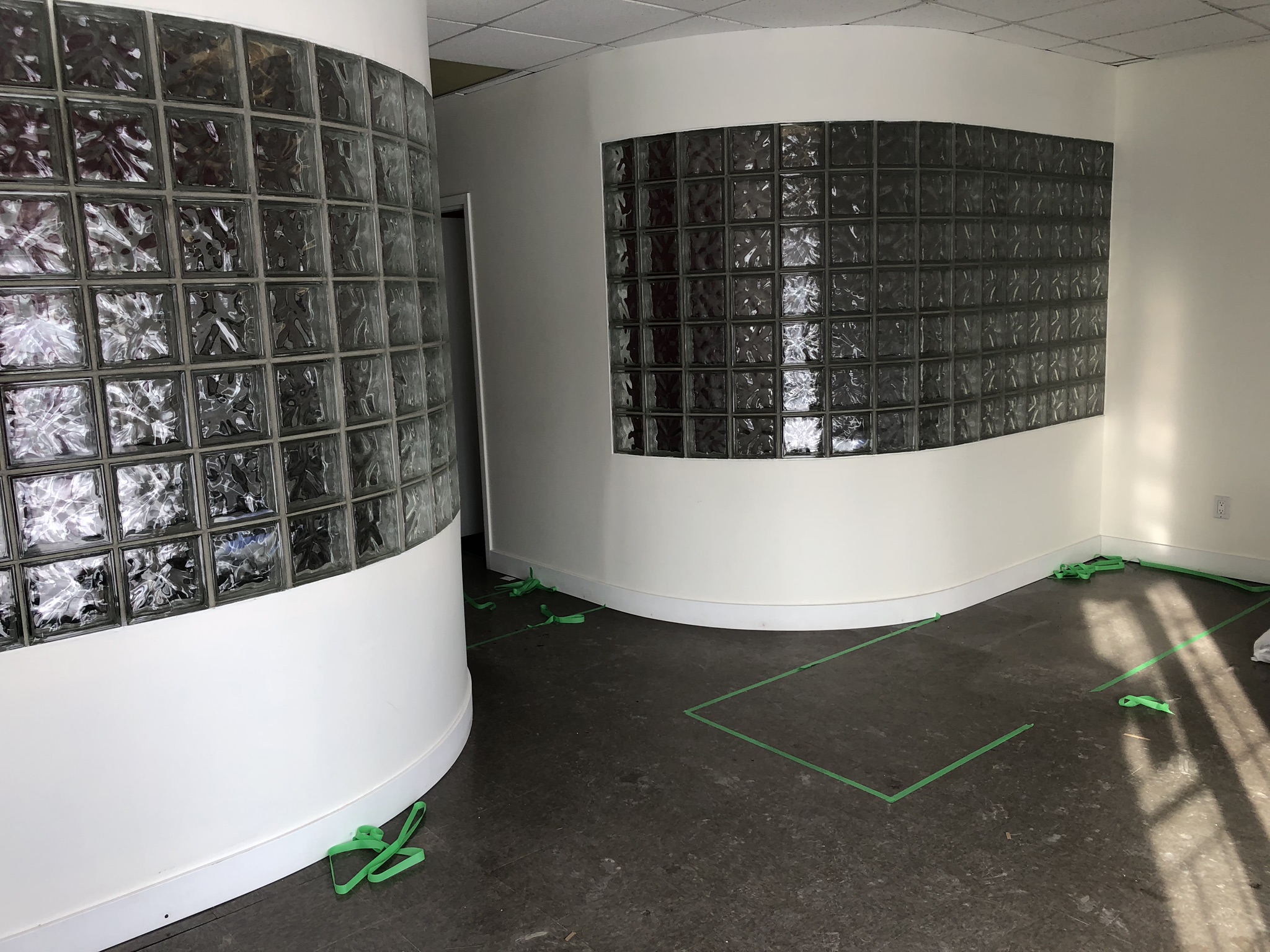 This was the existing reception area of the vacant unit next door to Family Acupuncture's existing clinic. This was our starting point for Phase 1 of the project. Big changes are coming to this space with an 11' custom live-edge reception desk, feature wall and more!
A sneak peak of what's to come for the new reception area once the two units are combined.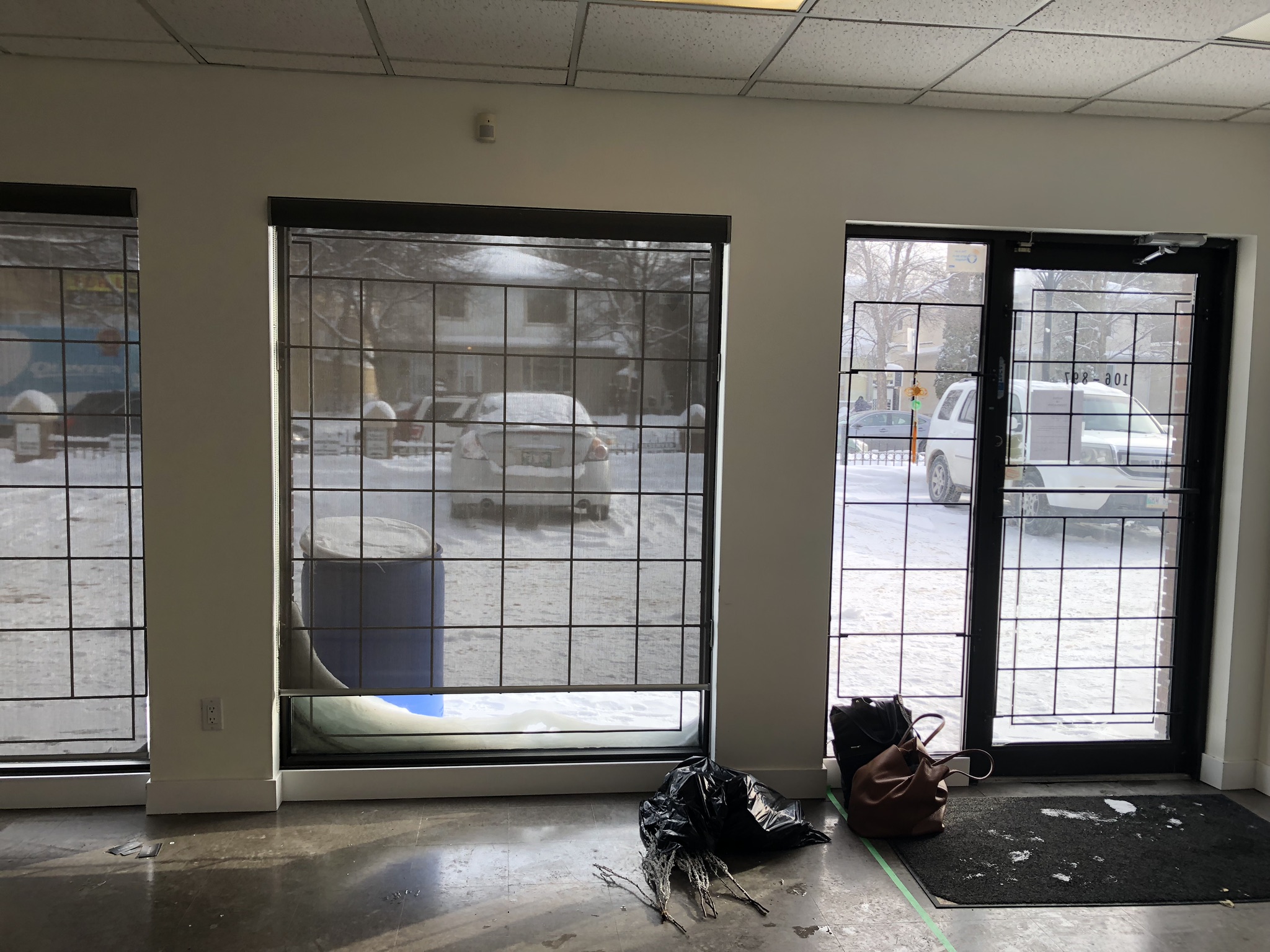 This is the view in the reception area facing the street.
This was the existing layout of the back of the space that will now be turned into treatment rooms for acupuncture patients.
In no time at all, the space was completely demolished, debris removed and then framed and dry-walled!
Stay tuned for more updates as we get started on Phase 2 of the project (retro-fitting Family Acupuncture's existing unit) in just a few short weeks. Progress pictures will also be shared regularly on my Instagram stories.
If you have a project coming up that you want to chat about, or questions about which design services might be right for you, please get in touch!